Packing And Boxes Enfield en1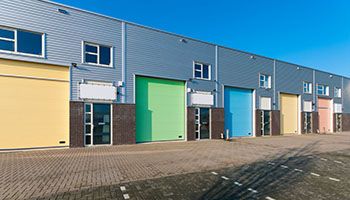 Choosing the Right Size Packing and Boxes

When packing things, it is of utmost importance to choose the right sized boxes. Not only will they make it easier to move your belongings, but they will also make sure that none of your items are damaged in transit. Before acquiring any Storage Enfield storage containers in EN3, you have to assess how much volume your items occupy. Do not forget to factor in things like bubble wrap and blankets when calculating the size.

Often people tend to buy bigger boxes than needed. This might seem like an educated decision at first, but it is essential that you pick an appropriate fit for everything you want to store. Bigger boxes often end up being very heavy and more difficult to move than smaller ones; not to mention you are wasting time and money by buying something unnecessarily large.


How To Pack Your Stuff Properly

In general, we recommend using a few layers or material before putting your stock into Storage Enfield's EN4 self storage units. You can use newspapers or other recycled paper as the cushioning material, as it serves its purpose without compromising your budget. However, if you require heavier protection for fragile items, cushioned blankets are ideal as they absorb shock and impact better than anything else.

If you want to be extra careful with fragile items or valuables, then double-boxing them will do the trick - stack one box inside another box with enough cushioning material in between so that nothing rubs against each other during transit.

Lastly, do not forget to label your boxes indicating which room they should go in! That way Storage Enfield's staff members will know exactly where to put them once delivered back to you after their stay in our EN5 storage units.

Although it always wise to plan ahead when packing for a move, sometimes spontaneity is inevitable; either way Storage Enfield will provide all the materials necessary for your move: from moving blankets and bubble wrap to packing boxes of all sizes so that you don't have to worry about finding the right container for your belongings. Call us today
and see how we can help you obtain a cost effective solution for all of your Enfield self storage needs!
---