House Removals Enfield en1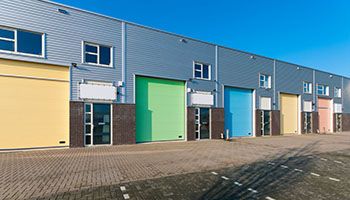 Why Choose Storage Enfield for Enfield House Removals?
Trust us when we say that moving house is stressful and often complex. As EN3 house movers, we can help to reduce the weight on your shoulders. We understand that it's not enough to just get your belongings to their destination: they must arrive safely and sound. That's why our team of experienced professionals will manage your move at every step of the way. Our team will ensure that everything is well-taken care of, and you won't have to worry about a thing!
Storage Enfield offers a range of custom removal packages designed to suit any budget. All packages include full-service packing, unloading, and unpacking; secure transportation; and customized handling of delicate items--all at no extra cost. Whether you are moving from a small studio or a large four-bedroom home, our trained experts will make sure that all your belongings are delivered safely and efficiently. We also offer two dedicated storage plans for customers needing extra space for their possessions during their house move: an eco-friendly storeroom solution, as well as climate-controlled containers which protect items from potential damage caused by extreme temperatures. In addition, our skilled customer support staff can help with all queries throughout the entire process.
Peace of Mind with Storage Enfield House Removals
What sets us apart from the competition is our commitment to providing the highest quality services and customer satisfaction possible. We believe in open communication so that both sides have peace of mind when performing a house removal job. To this end, we hold each crew member accountable for every job they do, meaning no detail goes unnoticed or unaccounted for. We also go through rigorous training programs to ensure that we know how to best handle each project in accordance with the requirements set forth by our clients.
Our goal is to make sure that your house move is as stress-free as possible. So if you need reliable assistance in preparing for your move--whether it be packing assistance or even furniture disassembly--we can take care of it all for you! Plus, our team will keep you informed throughout the entire process, so you never have to wait around wondering what's going on. For whatever kind of assistance you may need related to your house removals in Enfield, Storage Enfield has got it all covered! Give us a call today on
and let us ease your worries and anxieties regarding relocating your home!
---